Still feeling the glow (and the crazy rise in prices) two years after its successful Olympics, London has remained Americans' favorite place to travel internationally.
The Duke and Duchess of Cambridge have restored and reopened
Kensington Palace
, open daily to visitors. Explore the gardens, snack in the chic cafe and enjoy the live show put on by the multimedia theatrical group, Coney, within the King's and Queen's State Apartments, where you'll also learn more about Prince George's namesakes.
Families with toddlers will enjoy
Queen Elizabeth Olympic Park
, whose solar-powered Timber Lodge cafe and adjacent playgrounds are a great place to let off steam.
The third weekend in September,
Open House London
is the quintessential "insider's" adult event, a weekend where more than 700 municipal and private buildings open their doors to the public. Tour power stations, the original Benjamin Franklin house and more, by road, foot and by boat with expert guides -- and it's all free.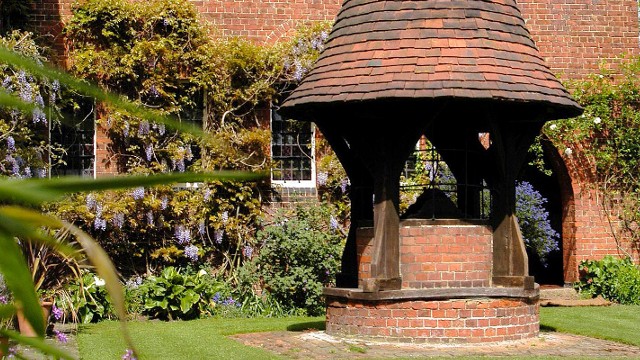 Red House, Bexley c. NTPL
We love the
London Restaurant Festival
from 8-27 October, because prices are kept in check with sampling menus. If you don't know what you want to eat, you can get on the Routemaster's Bus Tour for a
Gourmet Odyssey
.
Theater-goers will find a frenzy of
musical revivals
("Miss Saigon," "Book of Mormon," "Evita"), many of which have played on Broadway but which can be seen in London for a fraction of the price. If you're traveling with young kids, check out this great guide to live shows for preschoolers -- no wonder the Brits turn out so many Shakespearean actors.
November 5th is
Guy Fawkes' Night
, and bonfires and fireworks light up the skies to commemorate Guy Fawkes' foiled attempt 400 years ago to blow up the Houses of Parliament. Keep the kids awake and you can teach them a bit of history during the many free festivities;
Visit London
keeps track of many other seasonal festivals.
Harry Potter fans of any age will get a big bang out of the new
Warner Bros. Studio Tour, The Making of Harry Potter
in Leavenden, about a half hour outside of London. Visitors get to see what the camera doesn't show by going behind the scenes and viewing the sets, costumes, props and visual effects.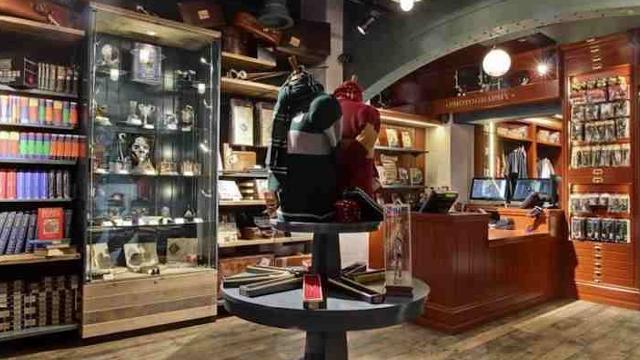 The Harry Potter Shop is at Platform 9 3/4 in Kings Cross Station, London N1 9AP
A real crowd pleaser, it's gained even more popularity since a very pregnant Kate, with Will and brother Harry, were caught play-fighting with wands from Ollivander's.
The Athenaeum Hotel
, one of our favorites with 18 posh townhouse apartments adjacent to the main hotel, guarantee tickets to the tour when you book their
Spellbinding London package
which also includes breakfast, WiFi, a stocked minibar and access to the hotel's spa, gym and hot tubs (
£370 for two)
. The Family Apartments sleeping four start from £625 (approximately US$947) per night. Double rooms are about half that price and kids 12 and under dine free at their restaurant.
For the best sightseeing values, take advantage of the current sale on the
London Pass sightseeing card
. Use the Oyster Card to get around buses and trains, and don't miss a visit to Kings Cross Station. This London tube stop was featured in the "Harry Potter" series as Platform 9-3/4, the portal to the Wizarding World. And if you can't get enough of Potter, take in the world-class collection at Regent's Park Zoo. Their Reptile House was the location where Harry learned he could speak to snakes, something that the whole family is welcomed to try.